Planning for execution is indispensable when looking to sustain demand on shelf.
KICR's Commercial team combines deep F&B industry expertise & relationships, category, consumer and territory insights and sophisticated strategy frameworks to identify and create bespoke commercial execution solutions for MVP or products looking to gain more shelf attention.
We deliver commercialisation strategies that drive profitable growth, create competitive advantage on shelf, unlock profit and value creation opportunities as well as mitigate risk.
How we help? This depends on where you are within your commercial planning journey: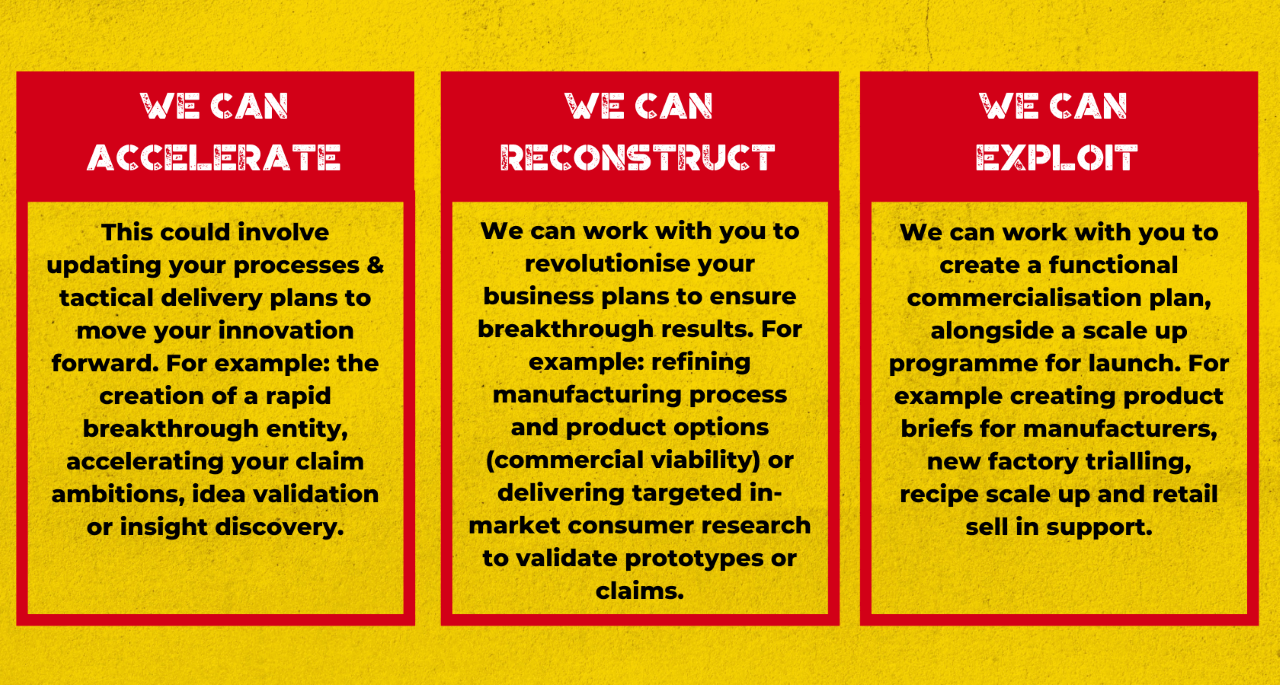 Meet our Commercial team
Striving for commercial excellence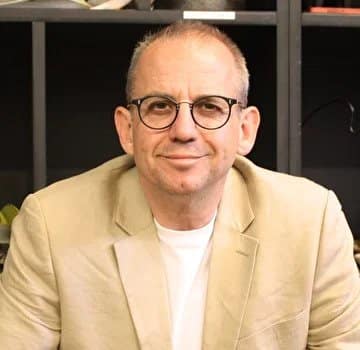 Mike Faers
Innovation Principal & Founder
Co-founder and all round operations guru, Mike has a huge amount of experience from the kitchens of Le Gavroche to heading up Product for McDonald's Europe and then globally. Having run and established manufacturing plants, innovation academies and worked extensively with all of the UK's major retailers, Mike offers strategic planning, troubleshooting and innovation best practise to FIS clients, using decades of expertise to ensure that businesses operate efficiently and innovate brilliantly.
Libby mayo
Chief Commercial Officer
Libby has over 16 years' experience within a commercial remit. Her focus has remained on accelerating business development and growth Marketing, working with leading global brands, disruptive start ups and scale ups, award-winning agencies and consultancies. She now brings that expertise to KICR, to consult with brand owners within the FMCG sector, to focus and accelerate NPD and commercial product growth and strategy, smartly and to budget.
Susannah croucher
Managing Director
An experienced insight professional she all about putting the consumer at the heart of FMCG innovation in new and creative ways. With Susannah, comes full access to the MMR Research Worldwide Group including consumer and sensory research approaches designed specifically for FMCG and a global team of researchers and sensory experts
as well as for brand strategy and ideation support.
At KICR we specialise in fast-paced change, accelerating the commercial innovation process. We can help your business rapidly adapt, delivering bolder more incremental growth faster. If you need support sustaining demand and grabbing consumer attention on shelf, get in touch with a member of our commercial team today!