Planning for execution is indispensable when looking to sustain demand on shelf.
KICR'S commercial team combines deep food and beverage industry expertise and relationships alongside category, consumer and territory insights as well as sophisticated strategy frameworks to identify and create bespoke commercial execution solutions for MVP's or products looking to gain more attention at shelf.
How can we help? This depends on where you are within your commercial planning journey: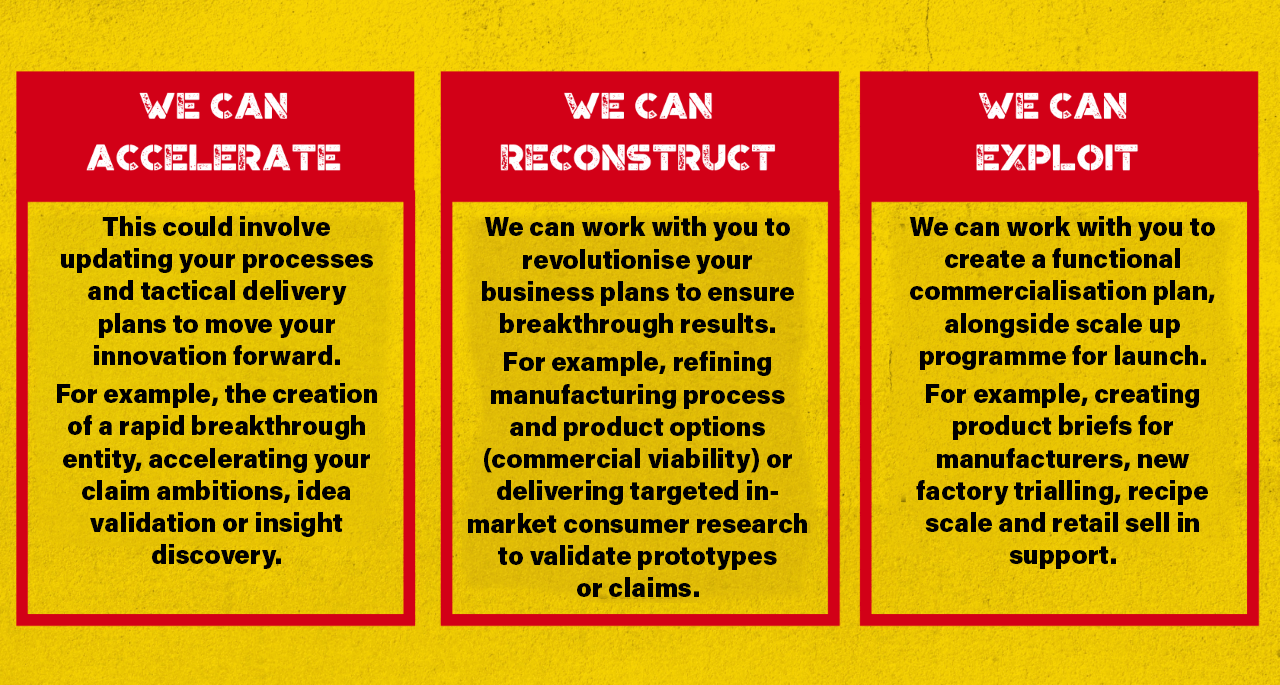 At KICR we specialise in fast-paced change, accelerating the commercial innovation process. We can help your business rapidly adapt, delivering bolder more incremental growth faster. If you need support sustaining demand and grabbing consumer attention on shelf, get in touch with a member of our commercial team today!