This means, as a brand, you have 8, short, seconds to attract your customer, engage them and inevitably convince them to select your product from the shelf. It is no surprise that to be noticed, your packaging and marketing message needs to be instantly bold, attractive, targeted and compelling.
What's more, the expansion of e-commerce and digitisation, as well as ever-changing consumer preferences, have all made keeping up with these shifts harder. As such, innovation and agility are required by businesses to deal with the pressures emanating from these trends.
We are going to take a look at how, by using innovative packaging, consumer engagement with your product could be boosted on shelf and your product can be seen in those precious 8 seconds.
1. Versioning
As consumers remain insatiable for the novel, 'versioning' (multiple releases of a product, all of which have the same general function but are improved, upgraded or customised) is one technique used by marketeers to boost engagement. There are a number of different types, each of which can be applied in a different way to the desired effect. 'Randomised versioning' for example is geared towards increasing consumer engagement by increasing interest in the product through several different packaging designs. Meanwhile, 'affinity versioning' can connect a product to a community of consumers. Examples of this might include a regional packaging campaign featuring a local sports team logo. This technique allows for agile and fluid packaging design which is constantly innovative and responsive to its target consumer, current trends and sector changes. The different packaging versions spark renewed interest and engagement amongst consumers as they feel they are getting something new each time despite the fact the product is the same.
2. Go Beyond Bold
Ensuring your product has creative, bold and innovative packaging grabs attention and will ensure standout on the shelf. So, whilst keeping your products aligned with consumer trends and preferences is essential, standing out on shelf and being different has proven just as key. But, increasingly, brands are going beyond bright colours and bold design to encourage consumer engagement. In line with our digitised world and the rise of technologies like augmented reality and app-access, brands can now take something like packaging that's very static and make it agile and interactive through clever use of technology. This strategy of using packaging as a bridge to the digital world can be highly disruptive with a great deal of potential for brands. Adding a digital feature to something static and physical like packaging can boost engagement; whether it's the inclusion of scannable QR codes, augmented realities or digital engagement features the brand comes across as innovative, modern and thus engaging.
NB: As a part of our look at commercial packaging this month, we will be looking at some of the best in class for innovation; keep an eye out on our social media!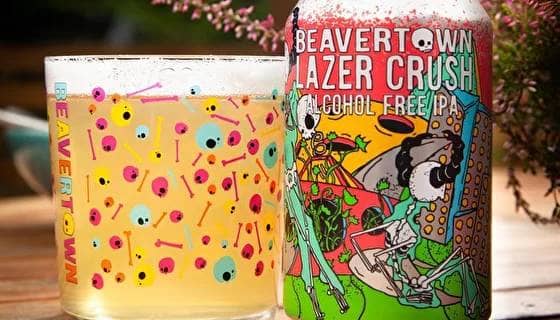 3. Using Innovative Materials
Increasingly, consumers are pushing brands to be more sustainable and ethical. As such, we have seen brands respond to these demands, building sustainability into their goals and company promises. Last year, McDonald's announced its packaging would be 100% renewable and recycled by 2025. As Millennials aim to become more socially and environmentally sustainable, sustainable or recyclable packaging has become a selling-point for consumers and 'eco-friendly packaging' has become more than just a buzz word. In fact, implementing eco packaging into your brand's operations is no longer an option – it's a necessity as consumers start to seek out for these terms when selecting products from the shelves.
4. Staying Smart
Our final engagement technique is user-friendly, smart packaging. Packaging that goes beyond just encasing the food or beverage but instead has muti-functionality purpose; by providing a way to serve, preserve or even eat/drink the product. This smart use of packaging offers functional solutions to consumers, improving their user experience and allowing them to slot the product into their everyday routines more readily. This has been proven to have an impact on customer engagement, with 64% of consumers saying that a positive experience has the biggest impact on their brand loyalty. Through packaging innovations like smart packaging, multi-functionality and embellishments, consumers become more engaged with, and loyal to, the brand, thereby increasing sales.
With all of this innovation and new technology impacting a variety of industries, there has been a paradigm shift from "the big eating the small" to "the fast eating the slow." This shift has become particularly evident in the packaging landscape with the emergence of agile brands, which are disruptive, innovative and quick to respond to market trends. This responsiveness has all them to compete with brands of scale — the larger, established brands that often have a global reach developed over many years.
The takeaway? Innovation goes beyond the physical product; new channel opportunities, creative business techniques and new, creative packaging enable brands to stay ahead of competition.
At KICR Innovation we have an ecosystem of over 2000 experts, in everything from ideation through to commercial execution, alongside over 50 years of combined internal expertise so if you need help with anything from ideating a new packaging format to how to execute on your manufacturing line then get in touch with our leading innovation experts at KICR Innovation.