There is no consistent definition of what a snack is, but many of us know a snack as something we eat in between meals. A consumer's snack choice depends on a number of factors including how hungry they are, their reason for snacking and their accessibility to products. Brands have taken these factors into account and created products to fill different sub-categories within the snacking category. One very popular sub-category that's taken a knock and had to evolve during the Covid-19 pandemic is the On The Go category.
On The Go snacking products are made to be convenient and functional for those commuting and racing to meetings. In the past year, office based working has been restricted, however employees feel busier than they used to be. With Covid-19 restrictions and hard lock downs globally consumer's were not able to continue with their normal lifestyles and were forced to adopt new ones, which included staying home majority of the time. The need for On The Go snacks began to decrease, however, snacking as a whole continued to increase. Global home and hybrid working workforces quickly realised they were able to fit more virtual meetings within a working day, but were left with little time to spare for lunch and instead the need for snacks throughout the day to stay energised and motivated.
A study done by Mondelez's annual State of Snacking reported that 52% of adults around the world agreed that snacking has been a 'lifeline' during the pandemic (aptean, 2021). However, when the pandemic first began there was a significant decrease in mobility, with consumer's reaching for those snacks that will last them longer – limiting their shopping trips.
Now that vaccines are being administered and many countries Covid-19 cases are at a manageable rate, the door for recovery is open and the opportunities for product innovation are endless. Successful On The Go snacks are current and purposeful, providing consumers with new and improved products that suit their 'post-lockdown' lifestyles.
Here are some reasons why the snacking category is maturing:
Snacks that are Healthier > consumer's want a snack that is nutritious. One that will help them deal with the anxiety a busy day brings and provide them with that much needed mid-day energy boost.
Snacks that are Convenient > consumer's want something that is easy to carry, quick to bring to their home or office  desk and easy to eat. A no-fuss product that does not involve mixing, heating or cooking.
Snacks that are Sustainable > consumer's want a product that not only benefits them, but one that also benefits the plant.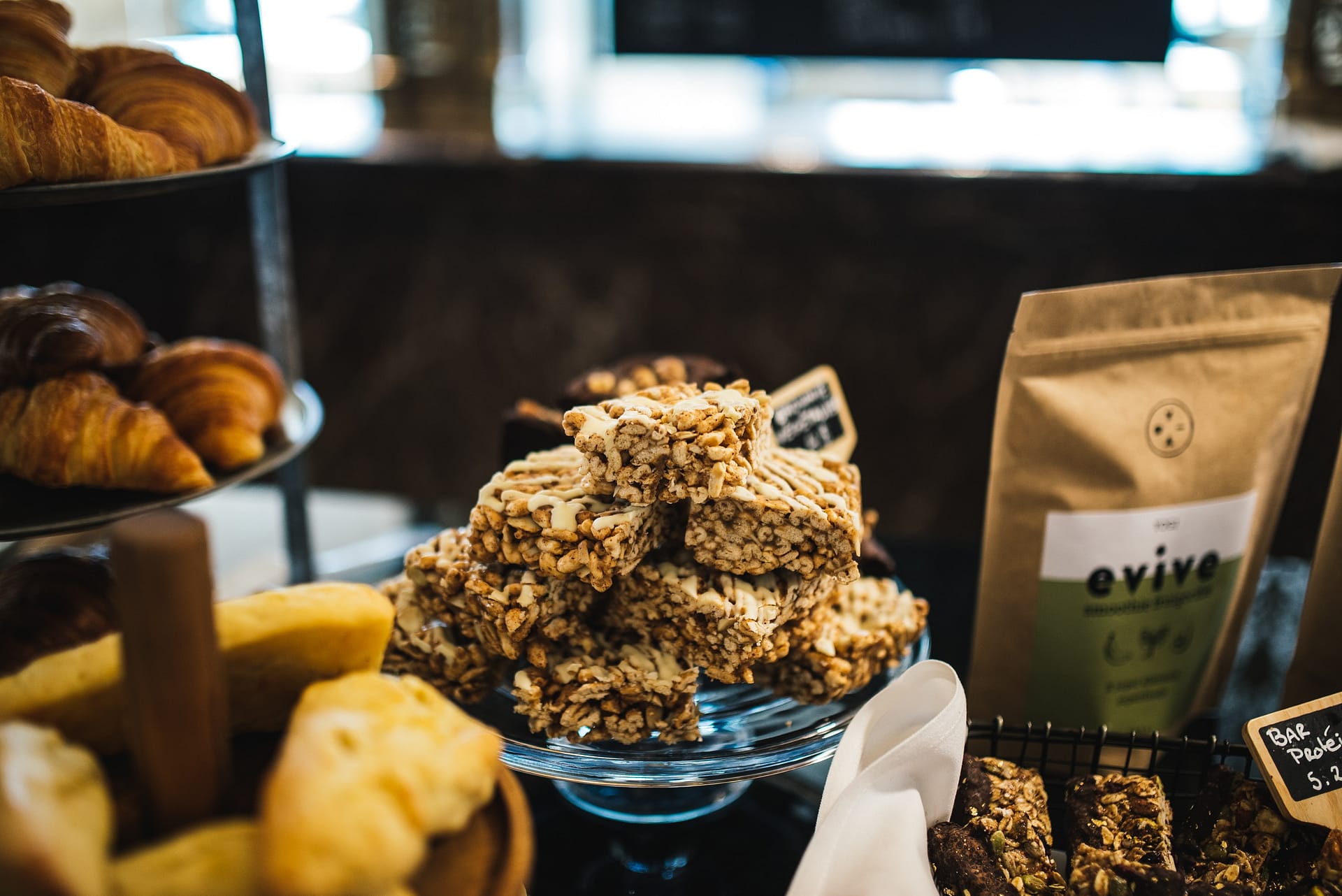 Top snacks suitable for office & home on-the go working
KICR Innovation

has extensive experience in the snacking category. Whether you are looking to discovery a new product or jump on a new trend, our team can assist in fast tracking your NPD and application ambitions. Reach out today:

hello@kicrinnovation.com