Functional mushrooms, who knew! We're not talking about button or chestnut mushrooms you might have in a stroganoff or hidden away in a pasta sauce. And we're not talking about psilocybin-containing magic mushrooms, the psychedelic drug (though governments around the world are looking into psilocybin's therapeutic properties!). No, functional mushrooms refer to specific varieties of mushroom that provide… you guessed it, functional benefits! So let's explore what these are, why they're trending among consumers, and dive into the multitude of food and beverage innovation opportunities that they bring.
What are functional mushrooms?
Functional mushrooms, sometimes known as medicinal mushrooms, encompass several species of mushrooms that provide health and wellbeing benefits that go above and beyond regular nutritional benefits. Species such as reishi, lion's mane, chaga, shiitake, turkey tail and cordyceps can provide a whole host of health benefits – for example supporting sleep, concentration and cognitive function, helping to ease anxiety and depression, and maintaining immune health.
Mushrooms have been used in East Asia for thousands of years due to their medicinal characteristics and superfood qualities. As the rest of the world starts to catch up and functional mushrooms become more commonplace in supplements and everyday food products, could now be the perfect time to take a leap into this trend?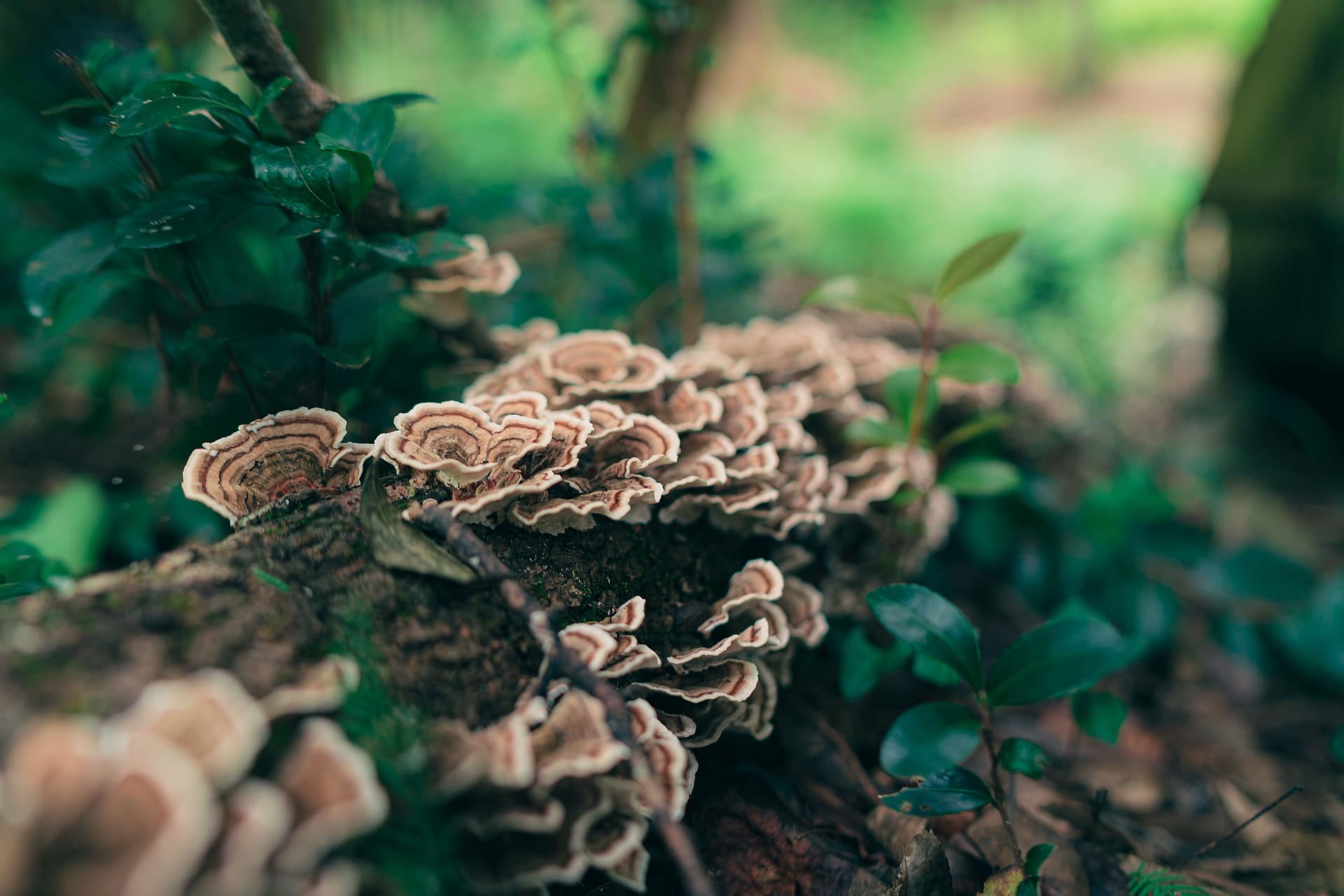 Why are functional mushrooms in demand?
Consumers are more aware of their health and wellbeing than ever before and are searching for ways to improve this. Through the pandemic, the rising fear of disease and illness, and concerns over mental health, have led to consumers looking for ways to improve their immunity and stress management.
And functional mushrooms can play into this space. Fortifying every-day, recognisable food and beverage products with functional mushrooms provides consumers with convenient routes to their health benefits, rather than having to trawl the shelves of health stores for supplements. Sweet or savoury, functional mushrooms look to be a versatile vehicle to support consumers with their immunity and cognitive health.
What challenges do brands and manufacturers face?
One challenge that food and beverage companies face in innovation is how to communicate the inclusion of mushrooms in products you wouldn't normally expect to see them. As you will see below, mushroom flavoured chocolate or fungi fortified coffee is going to sound strange to most consumers. But the functional benefits consumers will reap can justify this, if you can convince consumers to buy these products in the first place.
Which leads onto the next innovation challenge: masking flavour. Consumers will be on the lookout for any hint of mushroom flavour coming from these types of products, so hiding these flavours and ensuring these products still taste delicious will be key. While these functional mushrooms don't taste like mushrooms you would cook with at home, they do exhibit bitter and earthy flavours. For some products, this could fit seamlessly with the flavour profiles – for example with the beer below. But for anything more subtle or sweet, a combination of these mushrooms with stronger, natural flavours will be needed.
Who are the key players?
With products containing functional mushrooms spanning multiple food and beverage (and even personal care) categories, we look at some of our favourites here.
What's next for functional mushrooms?
The examples above demonstrate that there is a large scope for creating innovative products with functional mushrooms. Could we see other everyday food items developed with these ingredients, such as soft drinks, breakfast cereal or even ice cream?
But taking it a step further, we can see that a number of the products discussed in this blog feature a combination of functional mushrooms along with other functional ingredients; there are all kinds of combinations that can be explored to tap into other consumer trends. For example, with gut health still being at the forefront of consumers' attention, could a pre/probiotic and functional mushroom combo hit the spot for health and wellbeing focused consumers?
Want to uncover other current consumer trends in the food and beverage space? Mushrooms are only the beginning! Download our latest free Trends Report here
KICR Innovation has extensive knowledge and experience in the functional food category. Whether you are looking to innovate a new product or discover a new trend, our team can assist in fast tracking your NPD and application ambitions. Reach out today: hello@kicrinnovation.com