Low-sugar and low-calorie are no longer sufficient attributes when it comes to guilt-free soda occasions. As consumers venture across different categories looking for any convenient health-boost they can get their hands on, innovation opportunities for beverage brands are plentiful. 
What's going on then?  
Consumers are demanding added-value benefits from the products they buy. That's what. 
There's growing interest in functional ingredients like prebiotics and adaptogens which help support key health priorities, but appetite for these products goes well beyond food or traditional supplements. Gut health, cognitive health, focus, energy, relaxation and overall wellbeing sit at the heart of a new beverage trend, offering multiple benefits and consumption occasions beyond light refreshment. 
There's also increased appetite for more interesting and experimental beverage experiences. 
When it comes to alcohol, Gen Z are drinking 20% less than their Millennial counterparts who, in turn, drink less than Gen X and Baby Boomers. Gen Z are super savvy when it comes to their online image, so moderating alcohol consumption and seeking out alternatives is an integral factor that contributes to both physical and mental health – as well as helping to avoid embarrassing mishaps being shared on socials! 
Natural ingredients are a given; consumers want 'real' and 'authentic' products, not artificial sweetness and flavour. Research from earlier this year suggests that 74% of consumers say it's important that food and drink products that are 100% natural. That's almost ¾ of the population. 53% placed specific focus on soft drinks. 
Exciting, novel flavours and blends of fruits, herbs and botanicals are a real hit (check out pomegranate and ginger from INTUNE and orange, mango, chilli, and lime soda from Culture Pop).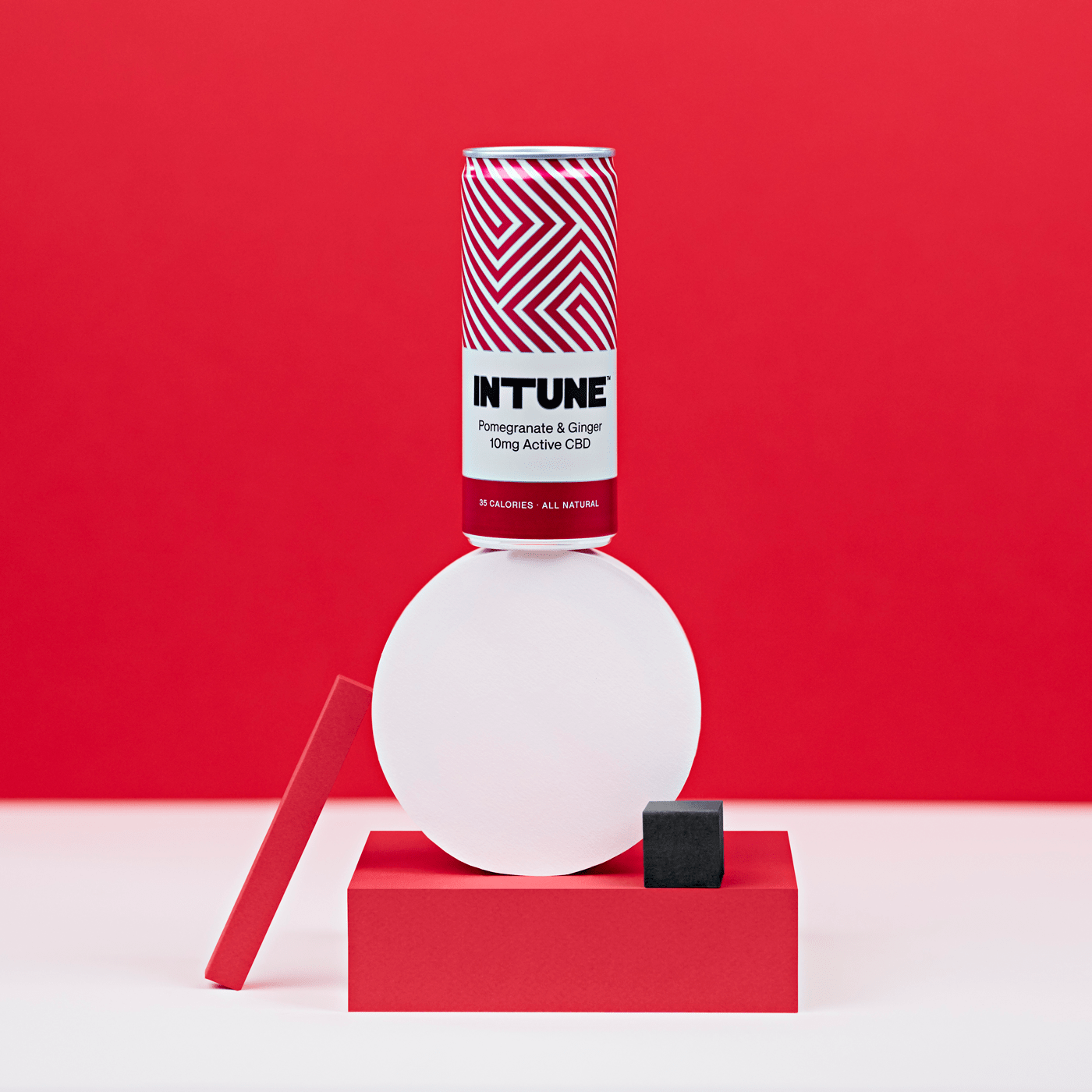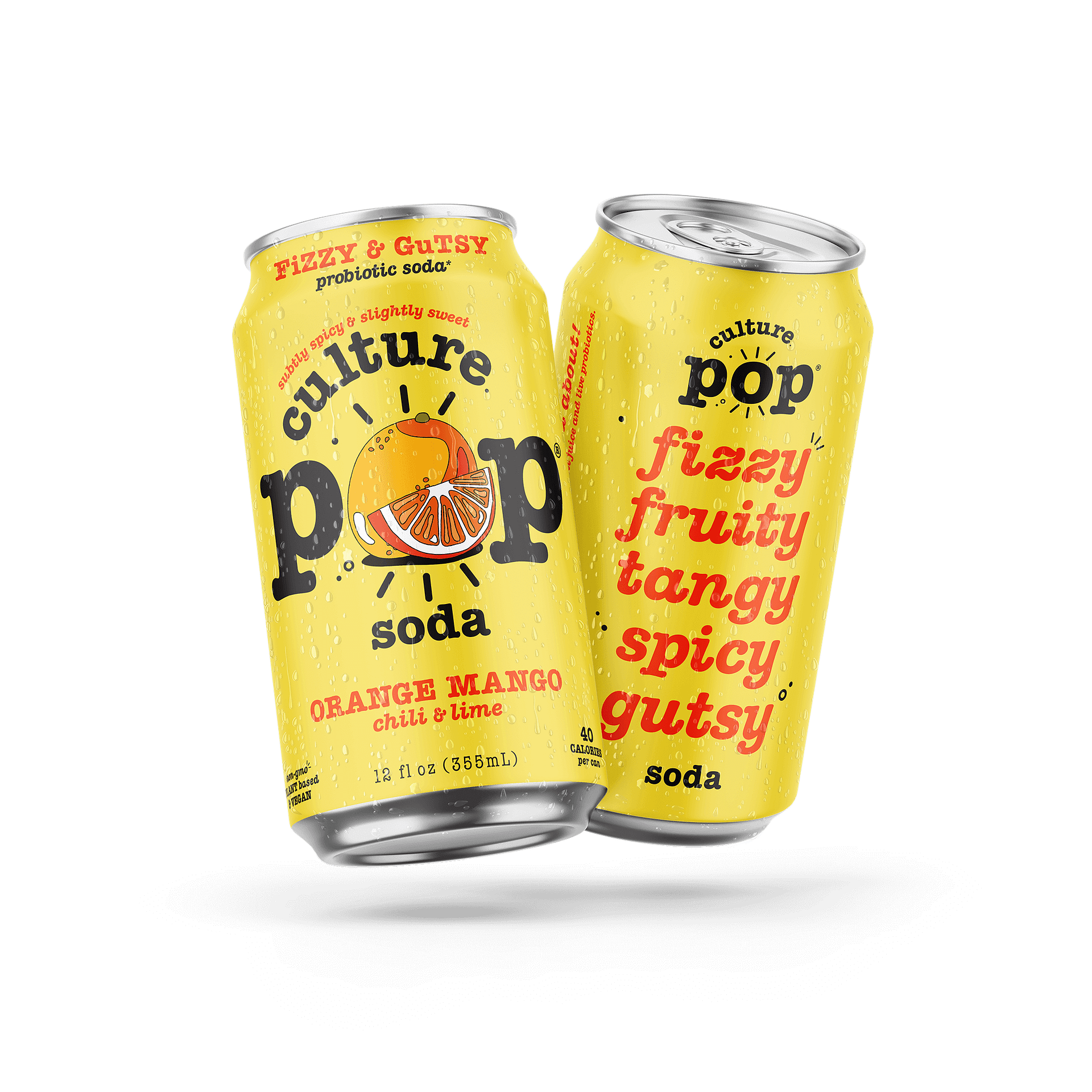 Longing for travel and brain stimulation that we've all missed in recent times means we are searching for more from our everyday treats and culinary experiences. Anything to escape the mundane every day. Brands that recognise this and work to elevate the sensorial experience of their products will undoubtedly see greater success with consumers. 
Why is 'better-for-you' at the core of the trend, and how? 
Growing awareness of and interest in health and wellbeing means consumers are on the lookout for more ways to boost their health profiles. It was a growing category pre-pandemic but was pulled into the spotlight even more during a time when people's daily routines went out the window and the increased risks of illness and disease became very real. The significance of wellbeing and ingredient-driven functional benefits has shifted-on significantly in a short space of time and looks set to stick around.  
We've seen dairy drinks target gut health benefits for years. But what if a soft drink could deliver the same? What if it could boost immunity? Or support mental health and brain function? Opportunities to target widespread health concerns through a category with mass appeal and products that are a pleasure to consume feels like a no brainer, right? 
As our lives continue to evolve through hybrid-working and ever-blurry work/life balance, the prevention of stress and search for mindfulness have become key concerns. Could this be the direction the soft drink market is headed, following in the footsteps of brands such as Droplet?
Key areas to pay attention to. 
We've already discussed the numerous health areas that soft drinks could play in, but from a functional perspective which ingredients can deliver these benefits without compromising taste or brand integrity? Prebiotics, probiotics, nootropics and adaptogens are already being utilised in the exploding soft drink market, though still very much on the fringes. More companies are exploring the applications of CBD as it becomes more mainstream. But what's next? Could we see the launch and growth of functional mushroom soft drinks to help support the immune system and combat stress? 
Some soft drinks are specifically marketed as alcohol alternatives, delivering more interest and variety to this category while enabling the social inclusion associated with traditional alcohol occasions. As alcohol consumption reduces, consumers won't be looking for low/no alcohol alternatives of the drinks they recognise, but non-alcoholic drinks that are unique and interesting in their own right. Could this pave the way for the rise of sober bars, such as Getaway in Brooklyn, or The Virgin Mary Bar in Dublin?
It sounds easy enough, but what's the catch? 
Food and beverage companies looking to exploit the functional soft drink market face two significant challenges. 
1. How do you strike the balance between offering a functional benefit that is both believable and effective, while developing a soft drink that tastes delicious?  
Some of these functional ingredients bear strong flavours so finding the sweet spot between taste, efficacy and believability is key. Poppi offers a range of 9 prebiotic sodas containing apple cider vinegar, known for its overpowering, acidic taste. The brand has used a balance of natural sweeteners and fresh fruit to mellow out the flavour, while retaining some of the apple cider's signature tang to reassure consumers that the functional ingredient is present.
2. Communication is key. And delivering a clear message through the product offering can be problematic.  
While Gen Z aspire to eat healthily, research suggests that many are just not sure how to. Social media bombards us with new ingredients and beautifully curated dishes but in reality, this just causes confusion. There's little support available to this generation when it comes to following a healthy and balanced diet, and there is a job to be done in demystifying language and making product benefits clear and easy to follow. 
Who are the key players?  
There is an abundance of exciting, quirky, colourful brands launching functional soft drinks into the market, each with unique heritage and inspiring motivations; from founders getting creative in the kitchen to experiencing life-changing health scares. These stories add a layer of personality and relatability for consumers, and when used in parallel with key attributes such as 'hand-crafted' – you really start to see differentiation from the corporate giants. This is a clever tactic to build consumer connection and loyalty and in turn justify charging a premium. 
Here are some of our favourites: 
Best known for their Kombucha range, Health-Ade launched Pop; a low sugar, natural prebiotic soda with organic ingredients and cold pressed juice to help support gut health. 
Using old school techniques of small batch, long-aged brews their Kombucha drinks are filled with live cultures, organic acids and antioxidants to help consumers look after their gut.  
Positioned as an alcohol alternative, Hiyo provides the stress-relieving, mood-boosting effects usually sought from alcohol, but is crafted with adaptogens, nootropics and functional botanicals. 
INTUNE's range of botanical-infused CBD soft drinks are set to help people feel present, focussed and highly productive.  
When did the big guys get involved? 
In the last couple of years PepsiCo have joined the party with two functional soft drink offerings. Launched in December 2020, Driftwell, a non-carbonated enhanced water beverage, was PepsiCo's fastest ever beverage brand to market, containing L-theanine to promote relaxation. Soulboost was then launched in May 2021, a range of two functional sparkling waters; 1 with Panax Ginseng to lift spirit and mental stamina, and the other with L-theanine to promote relaxation. 
Truss Beverage Co, a JV between Molson Coors Canada and Hexo Corp, launched six new CBD products in 2021 all aimed at different drinking occasions. 
Lori Hatcher, Head of Marketinig at Truss Beverage Co said 
'From focus groups to co-creation and community input, we heard loud and clear what consumers were looking for; cannabis beverages that would fit any occasion'  
Continued innovation and consumer education around how to consume responsibly will be a key focus for the company moving forwards. 
What's next for sodas?
Beverages that focus on cognitive health and mental performance look set to grow and could be linked to specific occasions, such as 'gaming' drinks or 'working from home' drinks, with ingredients such as nootropics delivering these benefits without the need for caffeine. 
In fact, we expect to see functional playing a role across all consumption occasions, whether in-store, online, direct to your doorstep or down the local. 
Additionally, brands who leverage sustainability credentials, be this using seasonal, local ingredients, or reducing packaging or supply chain miles, will see greater success with earth conscious consumers. 
There are opportunities to exploit the soft drink market, a plethora of functional ingredients and combinations to innovate with, and exciting flavours and sensory experiences to explore. 
KICR Innovation has extensive knowledge and experience in the functional soft drink category. We deliver agile and disruptive thinking to help you advance breakthrough innovation that is culinary and commercially driven, with the consumer at the heart of everything we do. 
To find out more about this season's trends, check out our latest trends report here
KICR Innovation has extensive knowledge and experience in the functional food category. Whether you are looking to innovate a new product or discover a new trend, our team can assist in fast tracking your NPD and application ambitions. Reach out today: hello@kicrinnovation.com